About High Five Racing Stables
We started this business to allow friends, colleagues and others to participate in the excitement and thrills of thoroughbred horse racing.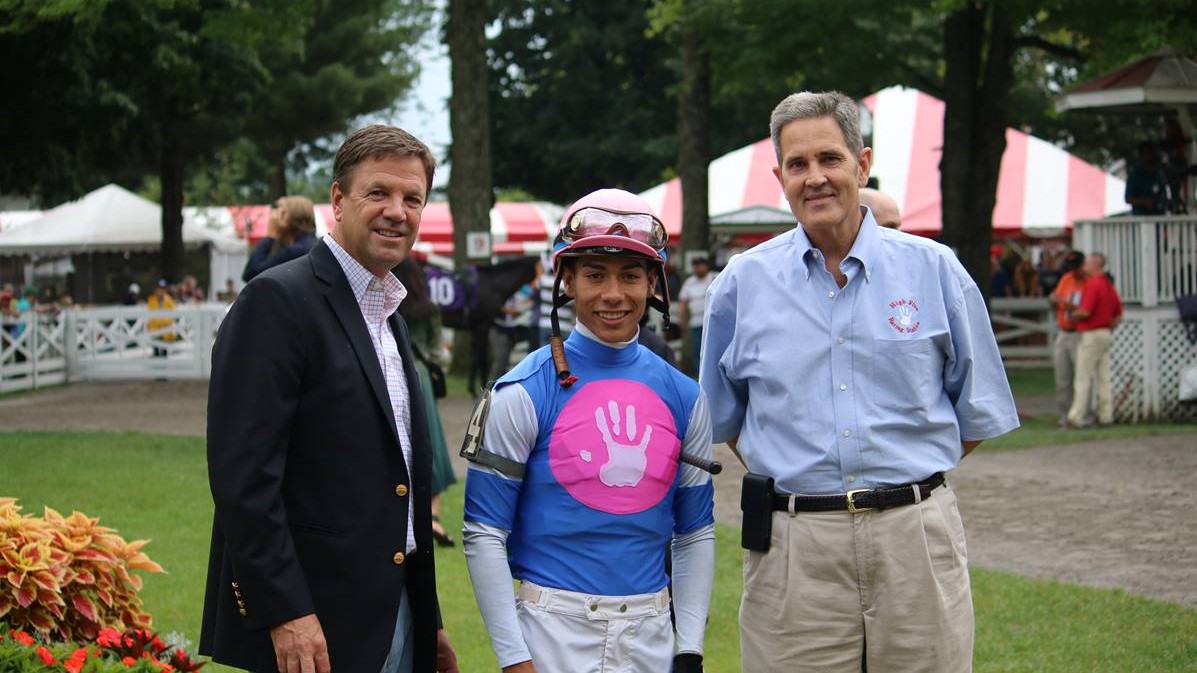 Our Business Philosophy
Thoroughbred horse racing is an extremely exciting but challenging business. Our goals are two-fold:
1) To have fun and enjoy the sport of horse racing with competitive runners, winning races
2) To conservatively invest in the bloodstock business and - very importantly - spend funds wisely
We personally invest in each and every racehorse along with our partners, and there are no markups or sales commissions. We are small and selective, but very personally managed and that is what differentiates us from other syndicates.
To maximize our return on investment, we have found that pursuing fillies (which tend to have greater residual value) and racing them at the appropriate levels of competition is the best general business plan.
With several race tracks readily available in the Mid-Atlantic region, our horses can be spotted at the appropriate racing and purse levels.
Our Mangement
Each LLC is managed by Jay Sloan, the President and General Manager of High Five Racing Stables. Horses are typically selected at auction with input from our team of advisors. Breaking and training, when applicable, is done at professional training centers. Graham Motion, based at Fair Hill, Maryland, trains our horses of racing age.
Our Continued Success
If you've wanted to participate in Thoroughbred Horse racing, please contact us to see if we can help get YOU to the WINNER'S CIRCLE